If you're anything like us, you're well into adulthood but still can't let go of the classic Easter candy you enjoyed as a kid.
Now you don't have to. We found the best ways to easily turn traditional kids Easter candy into adult Easter treats by adding just a little alcohol.
Many of them require only 3 ingredients or less! These are a HUGE hit at dinner parties and gatherings where there is a mixed crowd of kids and adults.
So grab some of the kids Easter candy and set aside a few minutes to make these last minute treats. They're a must try!
Chocolate Easter Bunny Cocktail Cups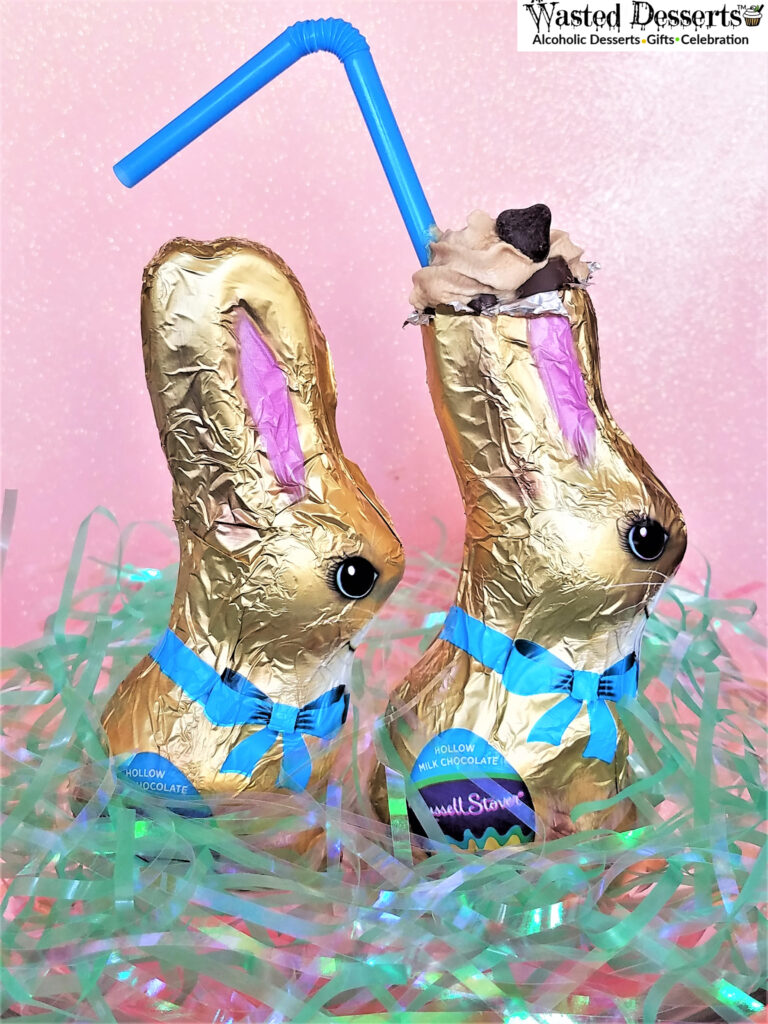 We put hollow foil chocolate bunnies, or Easter eggs, to good use by using them as cups for cocktails or even chocolate milk. Here's how:
Run a serrated knife under hot water so it can better cut the chocolate, dry it off immediately.
Using a soft sawing motion, carefully cut the top off a foil chocolate Easter bunny or egg making sure not to crack the chocolate.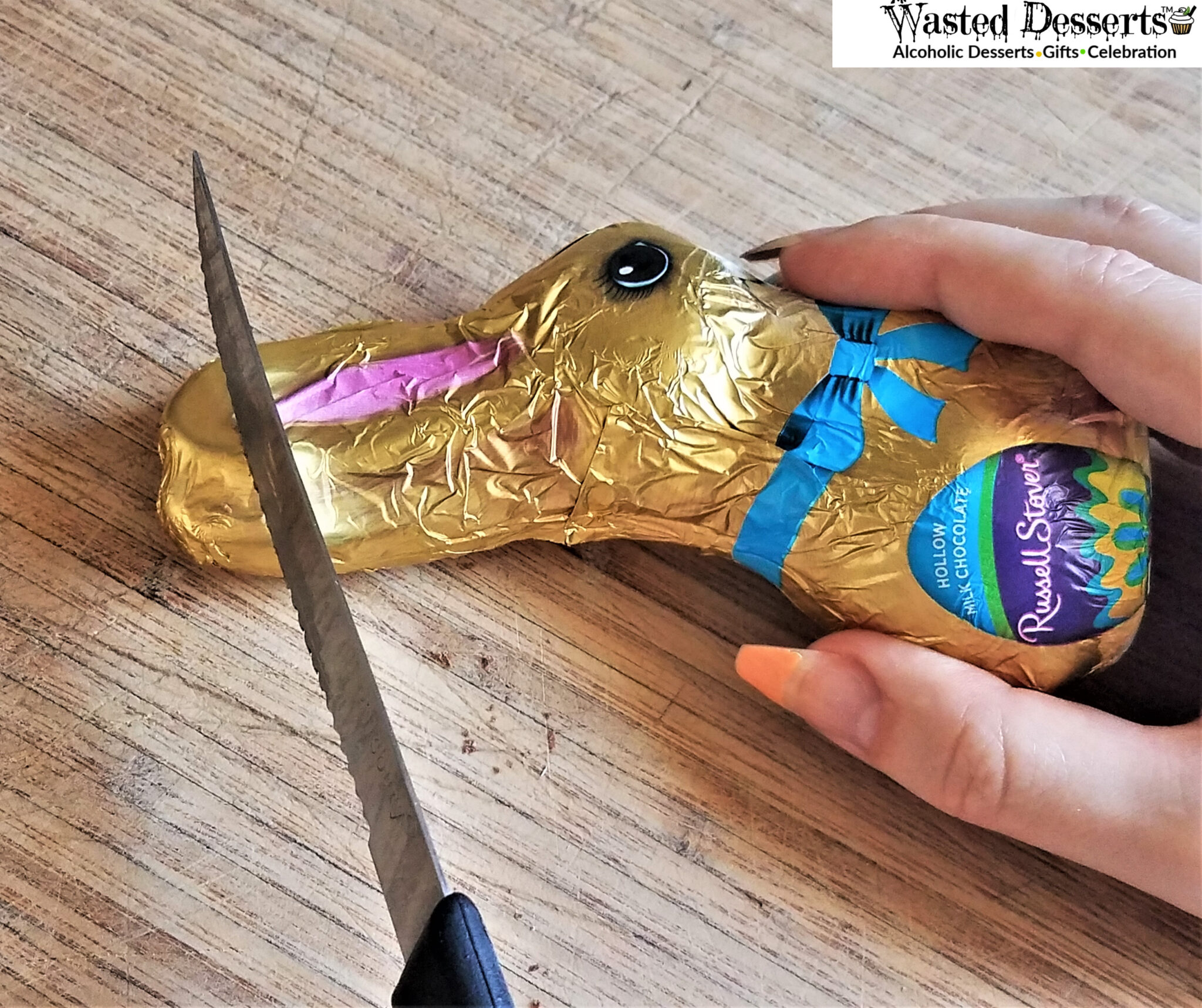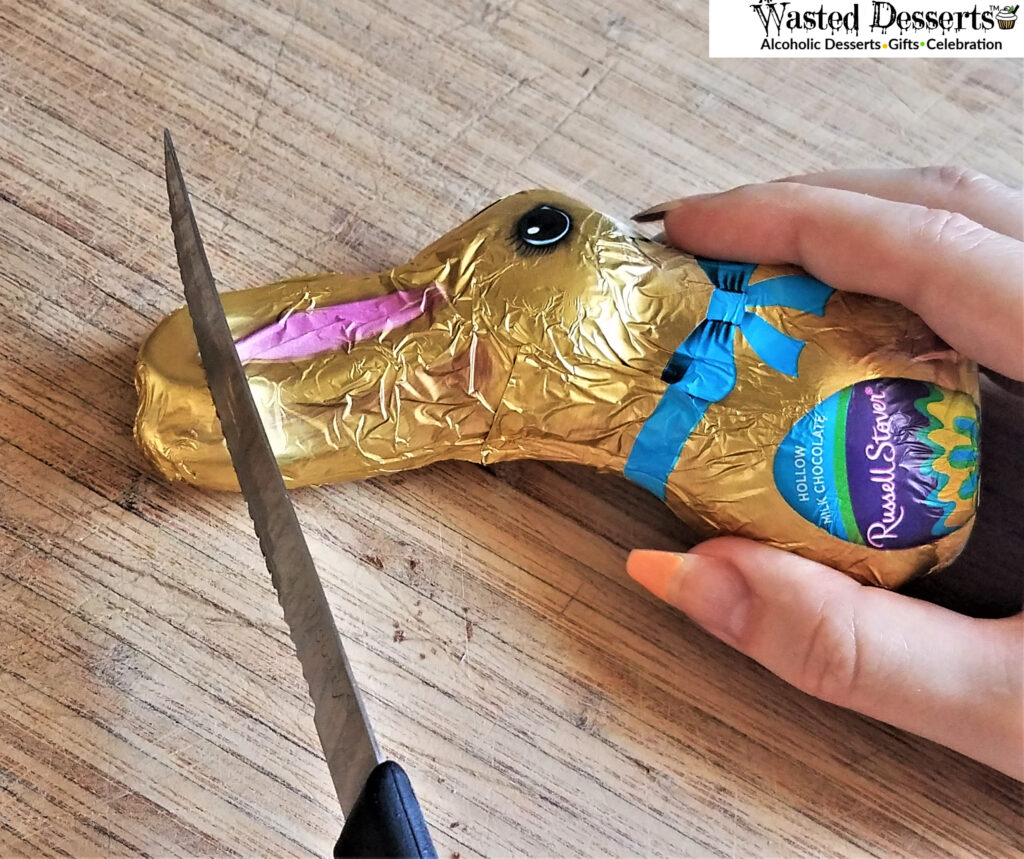 Carefully peel down some of the foil at the top to expose a bit of chocolate if you'd like.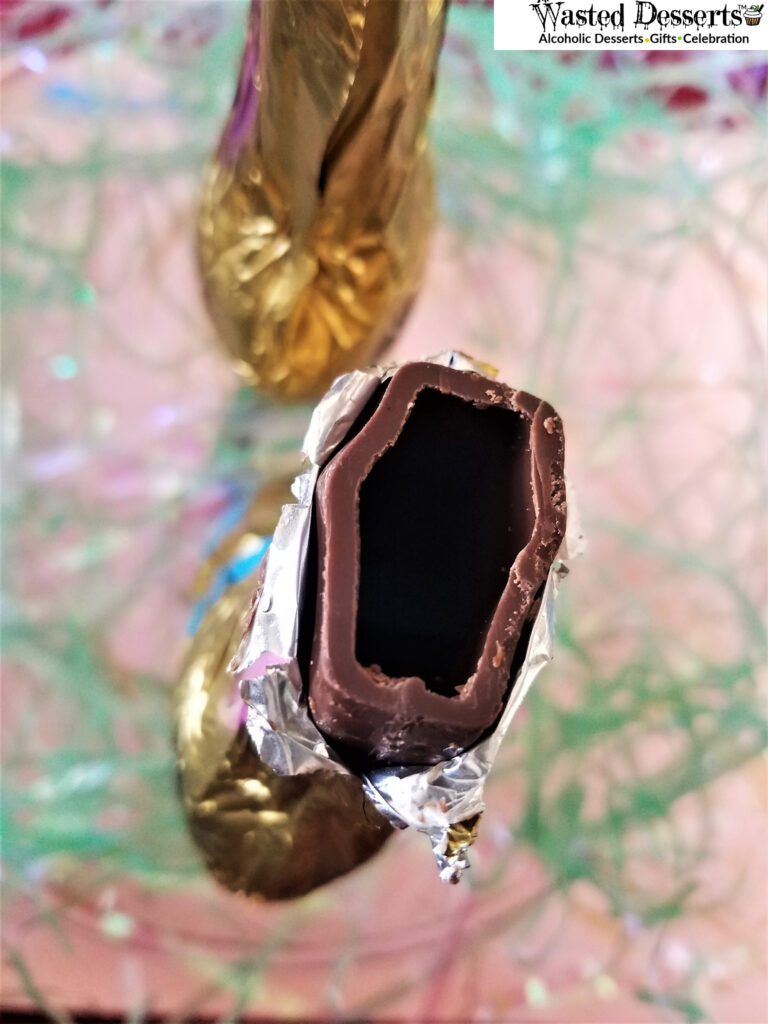 Fill them with your favorite beverage. For adults we love Irish Cream, Frangelico, flavored vodka, or Kahlua, and chocolate milk or a shake for kids.
These look gorgeous served on a tray or on top of paper grass and since you leave the foil on, you don't have to worry about sticky fingers or germs on the chocolate.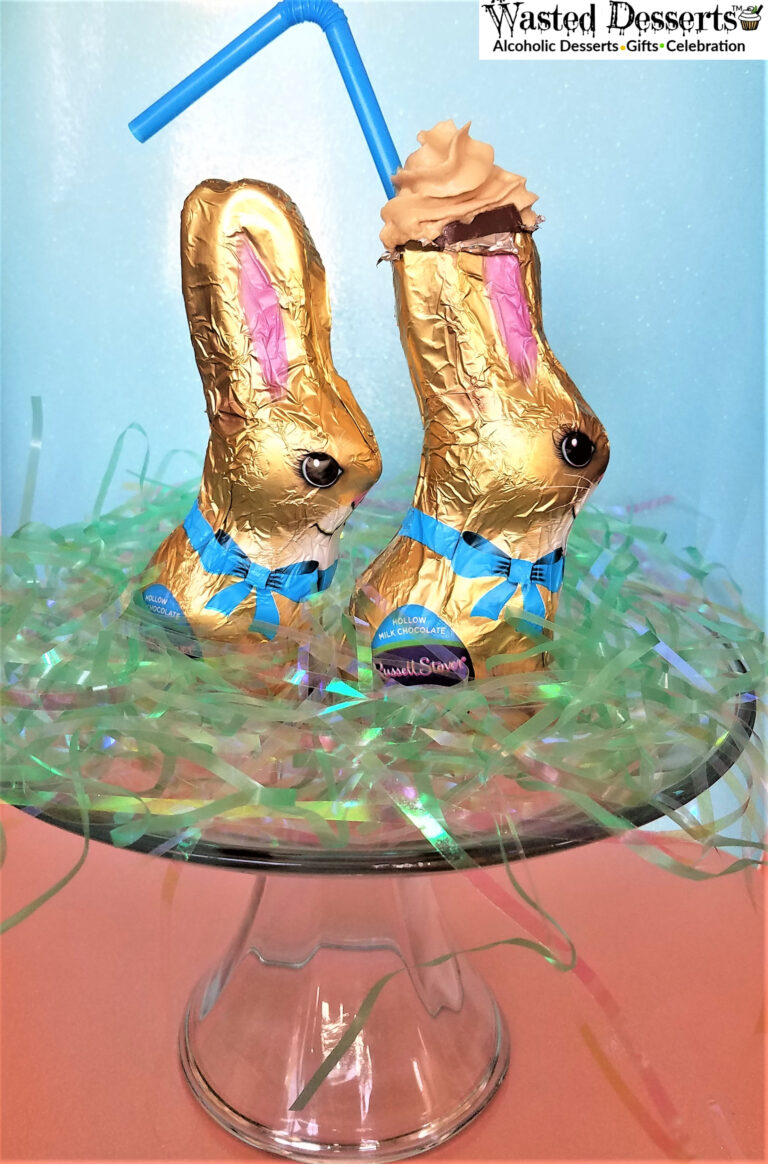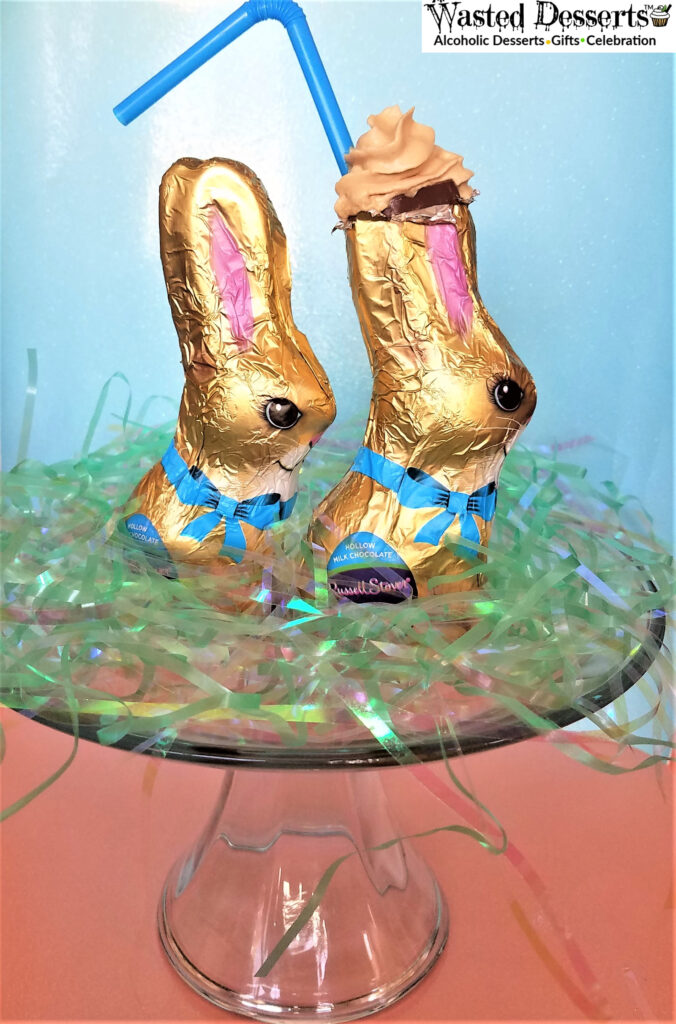 There's just one caveat with this dessert, some chocolates may have damage to the bottom that you can't see through the foil so they may leak. You may want to serve these in clear plastic cups with grass or on paper plates in case that happens.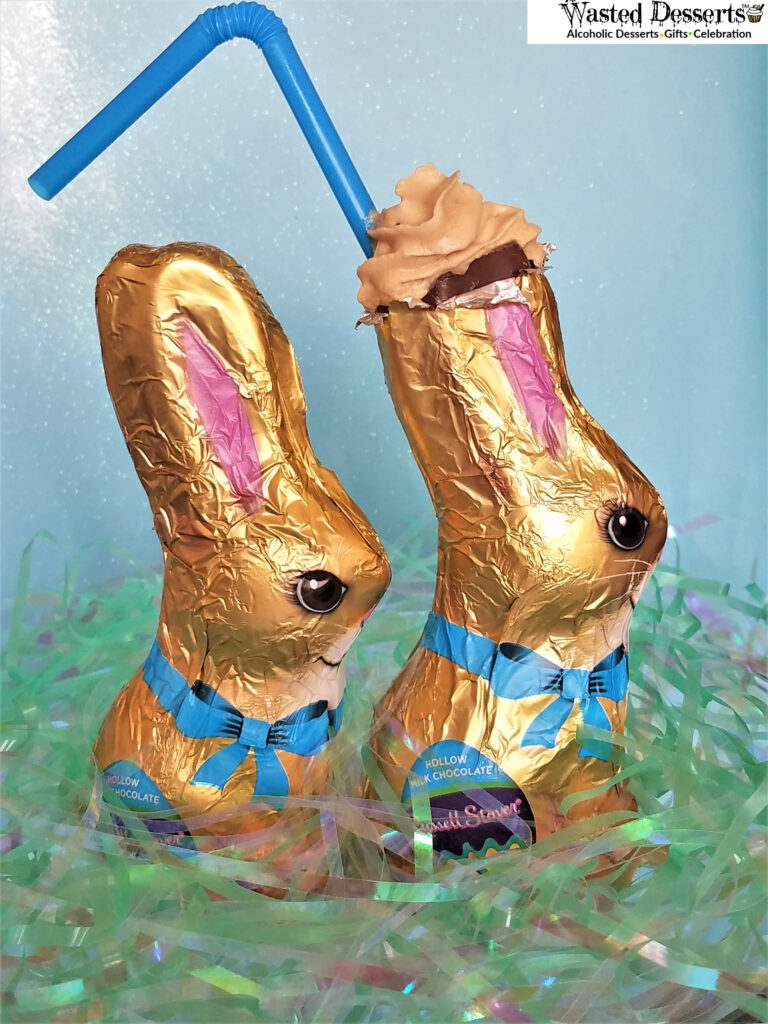 ---
Cadbury Egg Shooters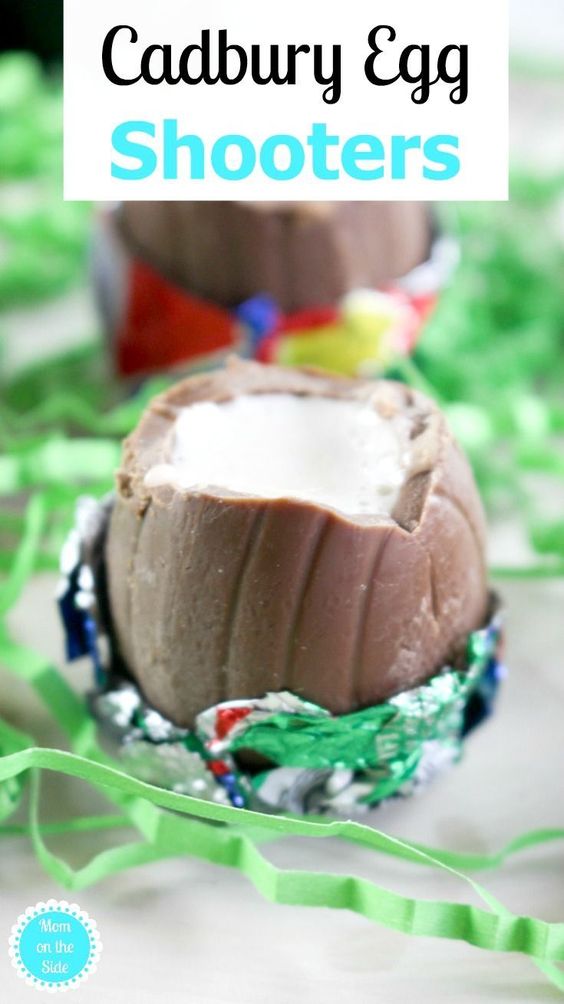 You can do the same with all of your chocolate Easter candy favorites. Cadbury Creme Eggs make a delicious shooter. Find this recipe at MomOnTheSide.com
There's also a great video on how to make Cadbury Cream Easter Egg shooters quick and easy using Vodka, Kahlua, and Cream.
---
Jello Easter Eggs

Jello shots are an adult celebration staple. If you have plastic eggs and a baby syringe, you can easily make adorable Easter Egg jello shots or cute non alcoholic jello eggs. Here's a great tutorial.
You can make the ultimate adult deviled eggs by carefully slicing the eggs in half after they harden and adding whipped cream or topping.
---
Peeps Martini
Peeps are a great way to garnish Lemon Drop Martinis for adults and Lemonade for kids. Just add yellow colored sugar to the rim.
Use Pink Peeps to add pizzazz to Pink Lemonade and splash of Gin or Vodka to make it adult.
Make any Peeps Cocktail with Peeps infused Vodka or gin to complete the theme while adding a touch of sweetness.
---
Gifting alcohol in plastic Easter Eggs
Adults don't have to feel left out. Guests can take home their very own adult Easter basket. Just add grass, candy and a mini bottle of alcohol to a basket or container. If you're on a budget, they sell beautiful plastic egg containers like the ones above at most Dollar Stores in the U.S.
You can use a variety of liquors and candy. For the kids, you can add their favorite bottled drink or juice.
Use pipe cleaners to make Bunny bottle toppers for either full or mini bottles.
---
We hope you enjoyed these super easy Easter dessert and treat ideas for kids and adults. Don't forget to tag us in your pictures on Pinterest or @WastedDesserts on Instagram or Facebook if you make them! We'd love to see.
Have a happy and safe Easter in. Stay healthy.
PIN IT