If you or someone you love has to celebrate their Birthday, Graduation, or special occasion inside or alone during quarantine or lockdown, it doesn't have to be sad or boring…it may even be more fun than going out.
Some of our most memorable celebrations were ones that took place in the privacy of our own home.
We collected the absolute best of the best at home celebration ideas for quarantine!
These ideas will work for ANY celebration, holiday, or special occasion whether it's Mother's Day, a Birthday, or New Years Eve.
With a little creativity you can still throw a memorable celebration for any VIP in your life at any age no matter your budget or lifestyle.
DON'T FORGET TO PIN IT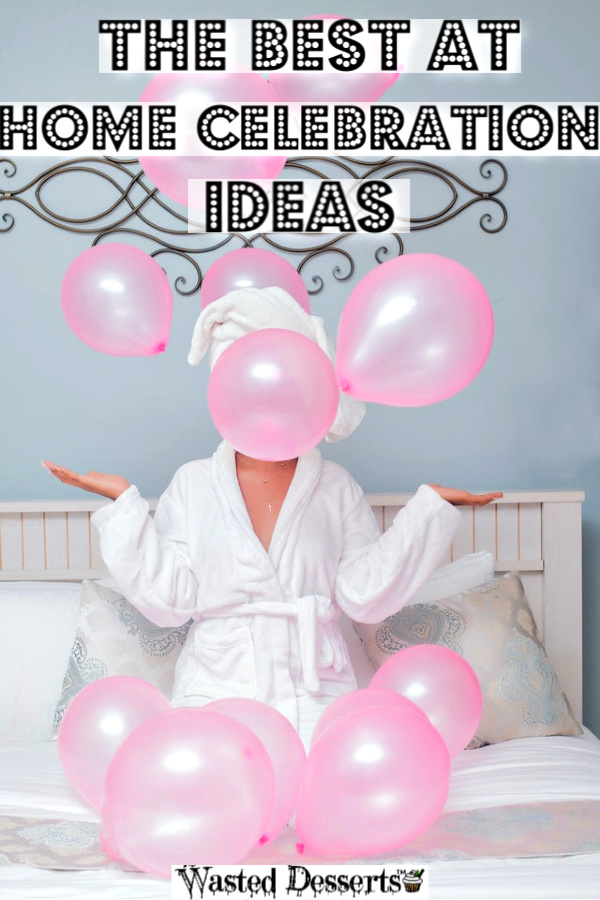 These are the best ways to celebrate any special event at home.
1. Put On A Drive By Parade
If a family member is either sick, too pregnant, or broke a bone, drive by parade celebrations have become the go to alternative for young and old when keeping a distance is important.
Guests can drive by the recipient's residence with decorated cars and signs while honking horns or playing music. It really does lift the spirits.
Guests can even bring their pets!
If you have two or more people celebrating an event, like two classmates with similar birthdays for instance, you can arrange to hold the parade in a parking lot.
---
2. Skype/Zoom Birthday Party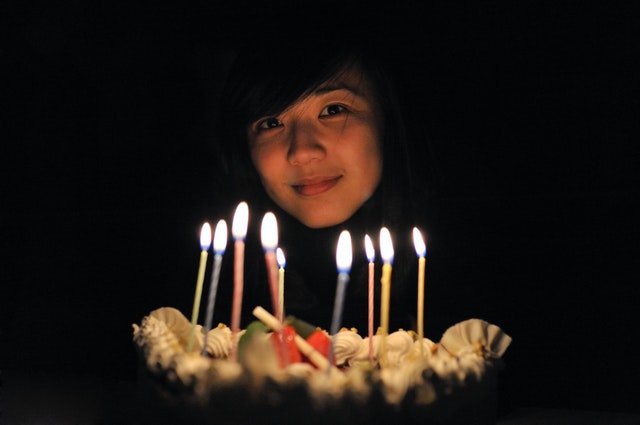 You don't have to cut the cake by yourself anymore, have family and friends sing you happy Birthday and watch you blow out the candles on Skype, Zoom, or even Facebook Live. Dress in your favorite outfit and dance together…but separate.
---
3. Window Visit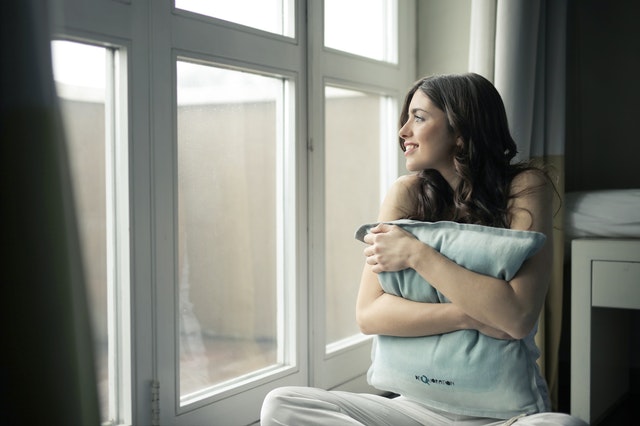 Windows are great for showing off newborn babies, or engagement rings without putting anyone at risk. You can even call eachother to communicate during the visit.
---
4. Make Video Edited To Music
We did this for a family member's Birthday and it was an amazing keepsake they have forever!
We asked all of his friends and family across the country to e mail us a message or send us a video relaying Birthday wishes and their favorite memory with him and we set it to his favorite movie soundtrack.
You can use their favorite music or theme, like Star Wars.
---
5. Live Stream Music Recital
If you or any other family member or friend has a particular talent, live stream it to give your VIP their own personal concert.
This is also a great idea for Mother's Day, Father's Day, and long distance relatives who can't make it to recitals.
You can do this with any type of performance like a choreographed dance, or scene in a play.
---
6. Decorative Tablescape
Even if you're by yourself, pull out your candles, fine china, and DIY decor to make yourself a themed tablescape. As twins we've done this so much to celebrate holidays that fell on a weekday or we stayed in for.
It'll enhance any other type of virtual celebration like a Skype party or live stream.
Use whatever you have on hand– throw a table cloth over stacked boxes or use an end table. We like to whip out our fine china and candelabra and decorate the table with confetti, streamers and balloons.
Fill your table with food and beverage of choice. This has been our go to celebration idea for New Years, Halloween and any special nights where we stayed home.
For Mother's Day you could make a high tea tablescape with tea cups, pots, and fancy scones. Even if you're by yourself you'll feel special.
---
7. Cook Something Special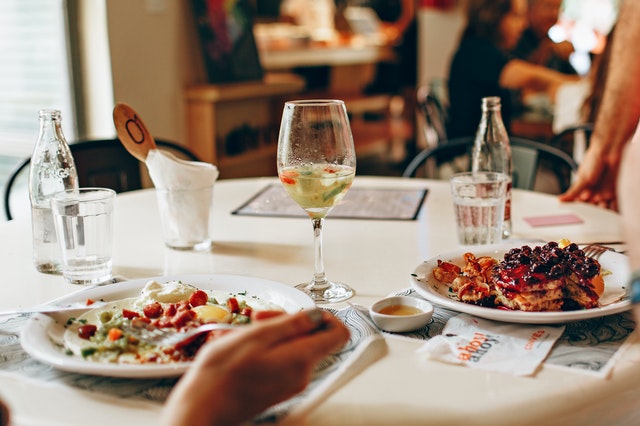 It's not hard these days to find recipes that are beautiful and delicious yet easy to make. Whether it's that perfect chicken recipe you've been curious about, or the celebration cookie recipe you saved on Pinterest, now is the time to make it!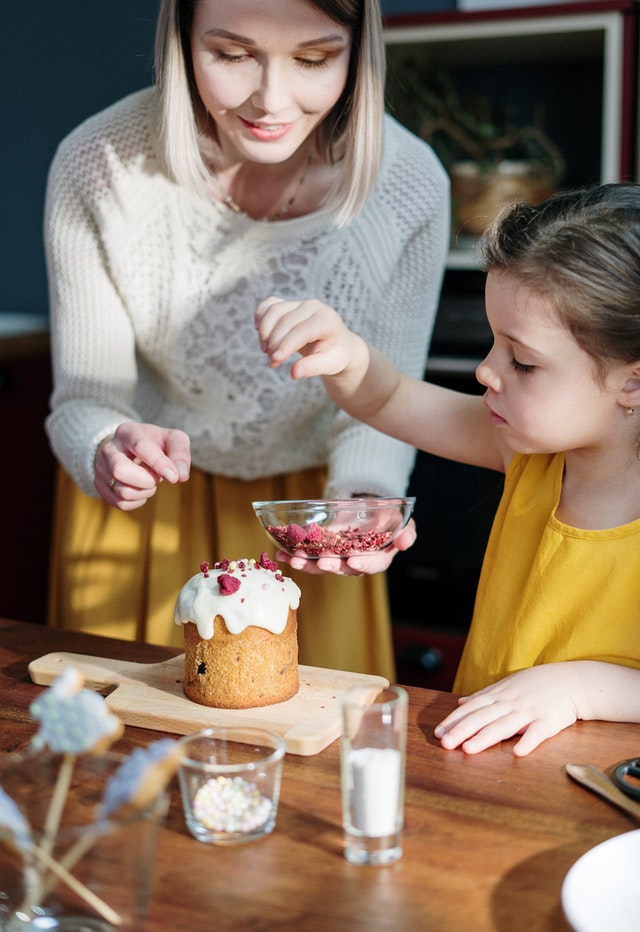 Light up the bbq or broiler for an intimate outdoor celebration or stay indoors and make pizza from scratch.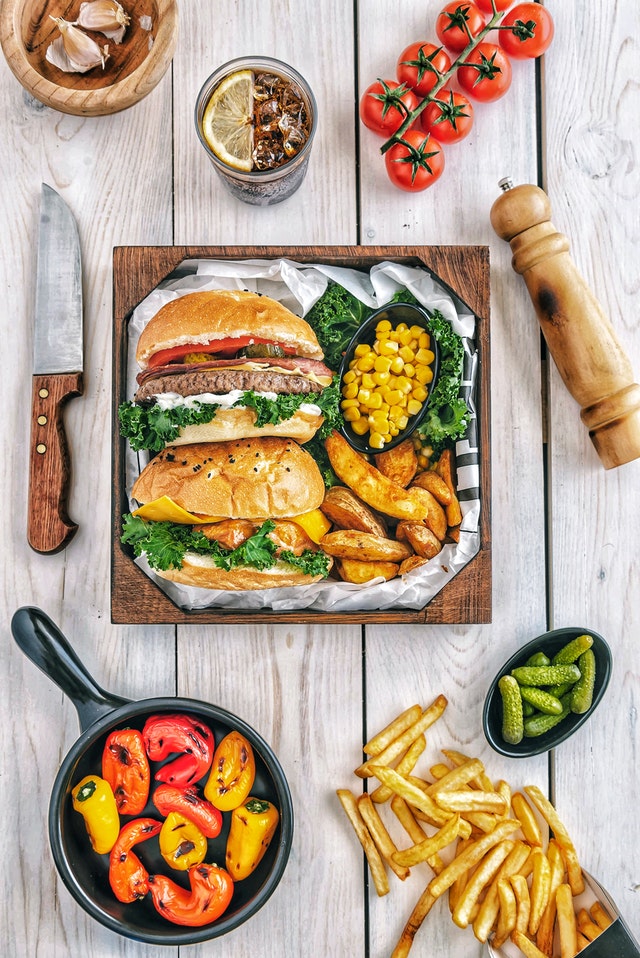 If you're not up to cooking a meal then just decorate your food! Use cookie cutters to cut shapes out of fruit or cheeses, and even sandwiches. Try a quick and easy dessert. Top things off with sprinkles or decorative chocolates. Have fun with your food!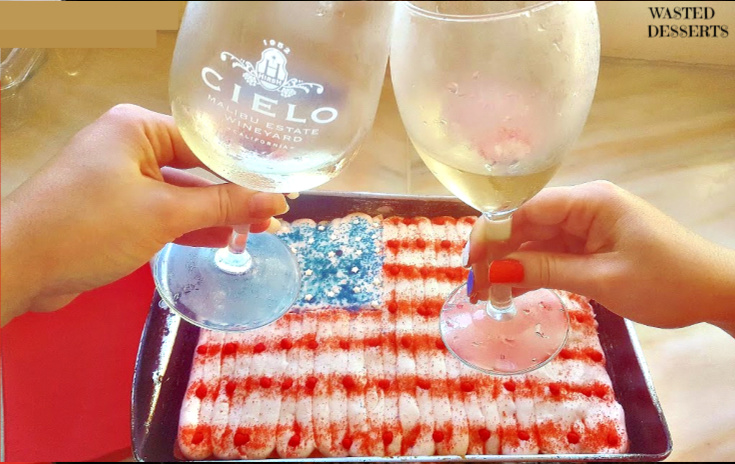 Don't forget the beverages! Whether they're alcoholic or not, there are themed from cocktails to teas for every occasion.
---
8. Order In Favorite Meals or Cocktails
We did this during the stay at home order for our Mother and she loved it.
We got take out from her favorite restaurant including her favorite Margarita (at cheaper than happy hour prices by the way) and had a little happy hour at home.
Put the take out food on your favorite table scape or enjoy it on a balcony, porch, or backyard. We had even more fun than when we used to go out and didn't have to worry about driving home.
Since most restaurants deliver now you can also send someone their favorite meal as a gift if you can't be there.
If you have a bigger budget you can make a complete virtual party by sending food to each person and enjoying it all together at the same time on Skype. Pull out some dinnerware and you'll feel like you're at your own private restaurant!
---
9. Take A Virtual Getaway

Take your VIP to a live virtual Broadway Play! Play Bill offers a whole schedule of live streamed content including Broadway plays and performances for free!
This would be great for your VIP to enjoy along with good food and beverages.
If your VIP isn't the Broadway play type you can also take them on virtual train rides from around the world, a museum, Zoo or Aquarium, and even on a POV roller coaster ride.
---
10. Spa Day At Home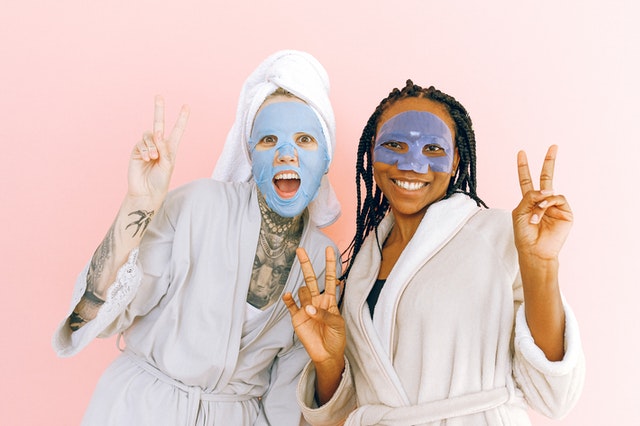 Pamper yourself alone or with friends by having a Spa Day at home. Here are just a few ideas for an at home Spa Day for yourself, friends, or even your Mom:
DIY facials
pedicures
manicures
face masks
hair treatments
waxes and hair removal
massages
Soaks
smoothies
cucumber water
Mimosas
Don't forget to set the ambiance with relaxing music, candles, and bath robes.
---
11. Make a Spotify Playlist or Skype Virtual Dance Party
Make a special Spotify playlist for a virtual dance party or celebration! It would even be great for the recipient to enjoy while they're eating food or having drinks. It's a fun idea for kids to to burn off energy online with friends by dancing to the music.
---
12. Instagram Story
This is a hot trend that everybody is doing, post a special message with your favorite picture or video as an instagram story or post! Make a special hashtag just for their occasion and try to get others in on it to make posts or stories using that hashtag. Send the hashtag to your VIP so they can view all of them!
---
13. Craft Making Party For Kids or Adults
Do you have those little crafts or DIYs you've been dying to try but never had time to? Now is the perfect time to throw a virtual craft making party.
Pick one craft, two, or three, and and make crafts by yourself or together with friends or family via Skype or Zoom.
If others are making crafts with you just be sure to pick a craft that uses basic supplies everyone has or can get easily.
It's a great way to upcycle items you have around the house while making a momento from your celebration.
---
14. Beer/Alcohol Cake
If you're not really into baked goods and going to a bar or restaurant isn't an option, make a cake out of cans or bottles of you or your VIP's favorite alcohol.
You can even stick a candle at the top to blow out. This will not only be instagram worthy but something they can't get at a bar or restaurant. It also goes along well with a beautiful tablescape or virtual celebration.
---
15. Lawn Decorating
This is a trendy idea for Graduation celebrations! Surprise your VIP by decorating their lawn or erecting a lawn or window sign. If you know your neighbors, get a group of people to decorate their lawns for the occasion and your VIP can drive or walk by.
---
16. Have A Movie Night
Throw an at home movie night whether you're alone or streaming a virtual one for many friends to see. Many of the movie studios are releasing their box office movies for rent to stream at home. Grab some popcorn and your favorite snacks, or even take out.
You can also pick a movie with a theme. For example the movie Bottle Shock tells the true story of Chateau Montelena, the wine that put Napa Valley CA wineries on the map. Purchase, rent, or stream the movie and buy a bottle of Chateau Montelena Chardonnay…you're going to want to bust open that bottle of wine after the movie is done!
---
17. Play An Online Game With a Friend
You don't even need to be in the same continent anymore to play poker, chess, or even your favorite video game with a friend or family. Pick a game, make some snacks, and have fun.
---
18. Dress Up
Whether it's dress to impress or a hot mess, wear whatever style makes you feel like the VIP you are.
Some VIP celebration attire ideas include:
NAKED
Special PJ's
Your favorite dress
Your favorite make up look
No make up
Tiara
Costume
Custom T Shirt
---
19. Decorate
Whether home made or store bought decorations are easy to do.  Try our hack for faking helium balloons, or bunt some dollar store balloons, chop some confetti, hang some streamers, or put some flowers in a nice vase. It doesn't take a lot to add that VIP feeling to your at home celebration.
---
20. Lawn/Backyard Picnic
Bust out the BBQ, make some sandwiches and spread out a blanket outside. This could even transition into a Fort Night sleepover.
---
That's our list of the best ways to celebrate at home during quarantine. We'll be using this list a lot in the coming months and we hope you do too! If you come up with any other ideas be sure to post them in the comments.
Remember, even if you're alone, there's always a reason to celebrate.